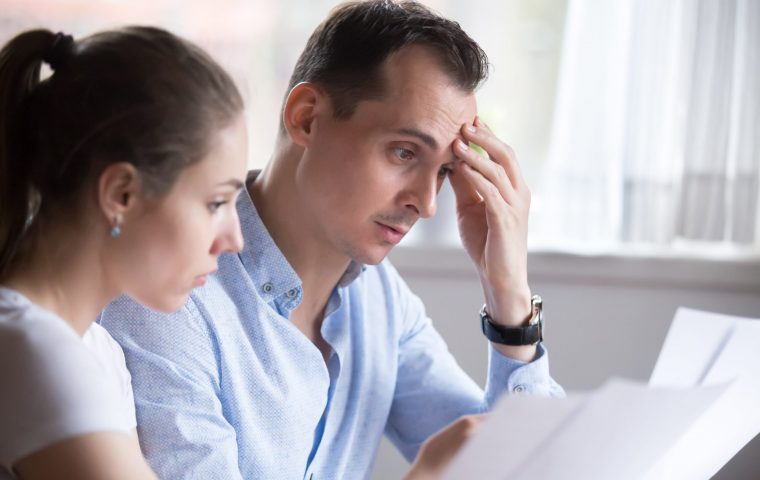 Common Landlord Mistakes
Landlord experience and education minimize risk of rental income loss. Making mistakes is not necessary in today's landlord environment because there is information and loss prevention Services available on the world wide web. But human nature being what it is, we don't avoid the mistakes until we experience them. Here are six common landlord mistakes that you can avoid.
Not getting proper Insurance coverage
Failing to obtain the proper insurance coverage can be quite costly. This could be a two-fold issue. You could fail to get the right type of insurance coverage, fail to get the proper amount of coverage, or a combination of both.
You should have property insurance and liability insurance. Consult with an Insurance Professional. Have a look at some of the most common landlord mistakes below.
Property Insurance: Protects you against damage or destruction on your property which can be caused by fire, wind, vandalism or similar events. You can add the loss of income insurance to protect you in case property damage leads to loss of rental income.
Liability: This insurance will protect your property and your business in the event of a lawsuit, EG slip and a fall, or another claim of negligence.
Make sure you get the right types of insurance and obtain the proper amount of coverage. EG for liability insurance, make sure you are covered for one million dollars per occurrence, that's not much in today's world.
No Tenant Screening to weed out the bad renters
A second common landlord mistake that is not effectively screening prospective tenants. There are landlords who do not effectively screen prospective tenants and landlords who do not report rent payments to a credit bureau to hold tenants responsible for on time rent payments..
From day one you should project the image of a professional landlord and one who has criteria and a well written tenancy agreement. The criteria for a prospective tenant should be the same in every instance. When you do not properly screen tenants, there is a greater likelihood that you will suffer rental income loss.
You should have a set of questions that you ask every prospective tenant, but before you have them complete a rental application, tell them this…I report rent payments to a credit bureau. If they object, then advise them, "that is my criteria, I'm sorry, you can't rent from me". So, no rent application. If they're ok with having rent payments reported to a credit bureau, then have them complete a rent application and verify the information on it by running credit check. Two important things to note.
Good or bad credit history, and if bad why? Prospective tenant should have a reasonable explanation as to why it's bad. If just irresponsible, then that may be a renting pattern as well. Some tenants have a reasonable explanation and they're good tenants. They pay rent on time. Verify with current/previous landlord.

Compare the personal information on the credit report to the personal information on the rent application. Does it match? Often bad tenants will give bad information. Check it thoroughly.
Proper tenant screening takes time, but far less time than you will spend on eviction or collecting a debt. Don't let this be one of you biggest common landlord mistakes.
Landlord-Tenant Law Ignorance
Many landlords are not familiar with the landlord-tenant law in their State or Province. Big mistake! This can get you into legal trouble if you do not follow certain procedures or fulfill certain responsibilities, it can cost you thousands in lost rental income.
Each State/Province will have certain rules for how security deposits are collected and stored, maintenance responsibilities for the property, when and for what reasons you can enter a tenant's apartment, and the procedures for evicting.
There are also State/Provincial laws, and in some cases, separate Federal laws, about offering fair housing to all prospective tenants regardless of color, disability, national origin, race, religion, or sex.
Don't follow the proper procedures for collecting and storing a security deposit, and you may have to return the entire security deposit, even if they have caused damage to your property. If you are accused of violating the Fair Housing Act, or a Tenancy Act you could face fines.
Maintenance Issues not addressed in a timely manner
It is in your best interest to address maintenance issues quickly where the tenant(s) health or welfare is at risk, and because it can become a larger issue quick.
Just because the tenant has only complained once, and you don't think it is vital to fixing immediately, that could be a costly mistake. Be sure to effectively communicate with the tenant on any maintenance issue to alleviate a small problem becoming a bigger one. Understand the severity and the need to fix it immediately, versus, perhaps it can wait for a day or two.
Common Landlord Mistakes include Mr. Fix. Mr. Fix it sometimes doesn't fix it right.
Fixing issues that you are not qualified to do or are not an expert at, can be a bad idea. Landlords sometimes forget how valuable their time is and try to do everything themselves, to save a few dollars, which in the long run may cost them more. Unless you are a jack of all trades and good at them, get someone who can do the job properly.
Not Reporting Rent Payments when you can. 
Why would a landlord not report rent payments to a credit bureau when that is available to them? www.landlordcreditbureau.com (US) www.landlordcreditbureau.ca (CDN)
The Landlord Credit Bureau networks the residential rental industry in North America to identify high and low risk tenants. High risk or bad tenants may find it difficult to obtain rent or credit where they leave a landlord stuck with unpaid rent for tenants and damage the rental property. Low risk or good tenants benefit when rent payments are reported to a credit bureau. They have a leg up on those renters whose rent payments aren't reported to a credit bureau. As with most Credit Granters who report pay habits to the major credit bureaus, landlords should report rent payments to a major credit bureau. Why? It promotes on time rent payments, it promotes good tenant behaviour, and it makes life better for the residential rental industry where the good guys and the bad guys are identified. Reporting rent payments benefits renters in another manner. Good tenants do not want to live with bad tenants. EG foul mouthed, drug trafficking, thieving, criminals who negatively impact a tenant community.
If every landlord helped identify high and low risk by reporting rent payments to the landlord credit bureau, it would change the psyche of tenants, good and bad. The good would strive to get better, and the bad would strive to get good.